Full Description
Finding time to take your dose of CBD can be difficult, which is why at Supreme CBD, we conveniently infused CBD into our 200mg Gummy Bottles. Whether you're new to taking CBD or you've used them in your routine for a while, these CBD gummies are a fantastic choice, boasting a 16mg serving of premium broad-spectrum CBD per sweet.
Each bottle is packed with hemp-derived goodness, and every gummy is infused with high-quality CBD for a sweet, cannabidiol-filled treat. And the best part? All of our gummies are completely THC-free, meaning you can experience the positive benefits of CBD without any psychoactive side effects.
At SupremeCBD we're passionate about making sure our products are available to all people which is why they're also completely vegan and GMO-free. The CBD in each gummy is formulated using a specialised CO2 process that removes unwanted compounds and maximises the potency of phytocannabinoids. The result is a broad-spectrum product that contains the highest levels of CBD. To ensure top quality, all of our products are derived from premium-quality hemp strains and undergo rigorous third-party lab testing.
Are these CBD Edibles Vegan and Halal Friendly?
Yes, these edibles are completely safe for Vegans and Muslims. The gelling agent used in these edibles is Pectin which comes from fruits and vegetables. Rest assured; this product fully complies with all Halal requirements.
What is broad-spectrum CBD?
The broad spectrum CBD used in our 200mg gummy bottles contains various compounds and cannabinoids from the hemp plant, but does not contain THC. This means that you can experience the "entourage effect," where all the different compounds in the hemp plant work together to enhance the effects of CBD, without consuming any THC or experiencing any psychoactive effects.
What our Ambassadors say..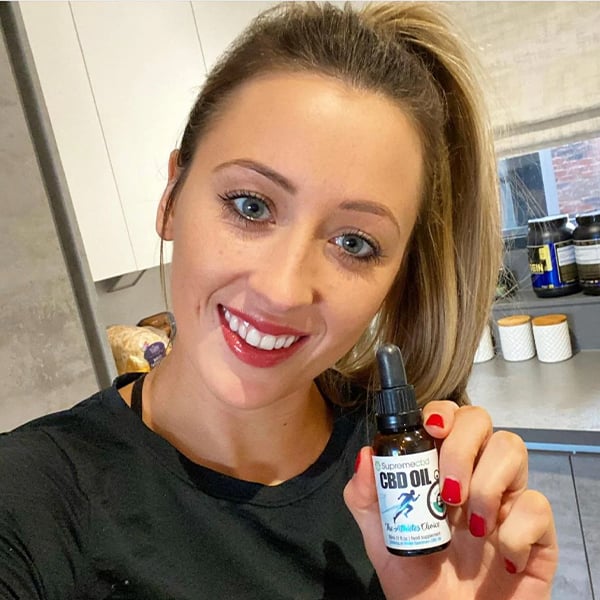 Jade Jones
Jade is simply a superstar in British taekwondo and has been world taekwondo Olympic champion two times over. Jade has been using our CBD products for a number of years.
"I use CBD for my sports recovery - always good to have to hand after a hard training session"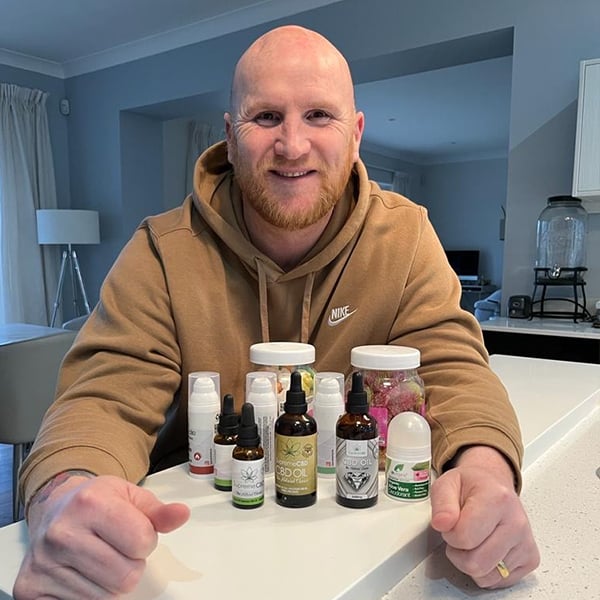 John Hartson
Life after football presented John with different challenges, which he met head-on and won just like all the Ariel duels he won during his playing days. We at Supreme CBD can't express how happy we are to have John as an ambassador.
"Its been really beneficial for me, and what I would say to people who haven't tried it - just give it a go"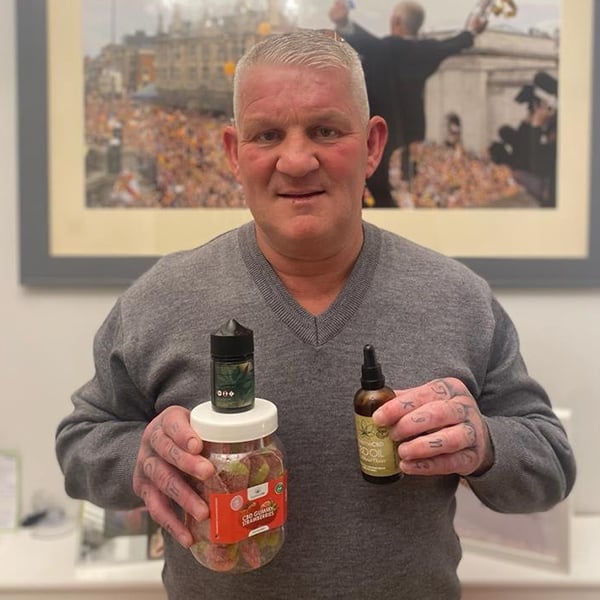 Dean Windass
Dean Windass is a former professional footballer who played as a striker. He played spells at Bradford City and contributed to his hometown team Hull City's promotion to the Premier League in 2008.
"I religiously take CBD oil 2 hours before bed, it helps me to sleep. I also use it to help me with anxiety and panic attacks and it really helps"