Full Description
Let's start with our CBD Sugar Scrub, a luxurious treat for your skin. This harmonious fusion of natural ingredients gently exfoliates with the power of sucrose, buffing away impurities and dead skin cells, revealing a refreshed complexion beneath. But that's just the beginning. The star of the show is our premium cannabidiol (CBD) extract, renowned for its remarkable skincare benefits. CBD works in harmony with your skin, promoting a healthy complexion and neutralizing free radicals to protect against environmental stressors. To enhance this revitalizing experience, we've also infused our sugar scrub with tocopherol, a natural form of vitamin E, which provides powerful antioxidant support. It nourishes your skin, helping it regain its natural moisture balance, leaving it feeling supple, hydrated, and visibly rejuvenated. The finishing touch is our luxurious beeswax (cera alba), which forms a protective barrier and a captivating fragrance that enhances the sensory experience, providing a soothing aromatherapy session.

Now, let's introduce our CBD Spot Cream - the perfect companion to your skincare routine. Say goodbye to frustrating breakouts and hello to a clearer complexion. Formulated with a powerful combination of Sativa Oil, Shea Butter, and Cannabidiol (CBD), this cream is your ultimate solution for spots and breakouts. Sativa Oil, known for its moisturizing and nourishing properties, soothes and hydrates the skin, reducing dryness and flakiness that often come with acne-prone skin. It also boasts anti-inflammatory properties that help calm irritated skin and promote a more balanced complexion. Enriched with Shea Butter, a natural emollient, our cream provides deep moisturization, helping to restore your skin's natural barrier. Shea Butter is packed with vitamins and essential fatty acids that support your skin's healing process and can assist in reducing the appearance of scars.
The star of our CBD Spot Cream is none other than Cannabidiol (CBD), celebrated for its anti-inflammatory and antioxidant properties. CBD is a game-changer when it comes to managing sebum production, the oily substance that can lead to blemishes. By balancing sebum production, CBD helps prevent clogged pores and reduces the occurrence of breakouts, giving you the clearer, healthier-looking skin you've been craving. Our lightweight, non-greasy formula is suitable for all skin types, ensuring you receive targeted relief while leaving your skin feeling refreshed and rejuvenated.
Elevate your skincare ritual with our CBD Skincare Power Bundle - a testament to the perfect synergy of nature's treasures, meticulously crafted in the UK. Immerse yourself in this premium formulation and unlock a radiant glow while saying goodbye to frustrating breakouts. Pamper your skin with the finest ingredients and indulge in the transformative power of CBD. Discover a new level of skincare excellence today and take a confident step towards healthier, happier skin.
What our Ambassadors say..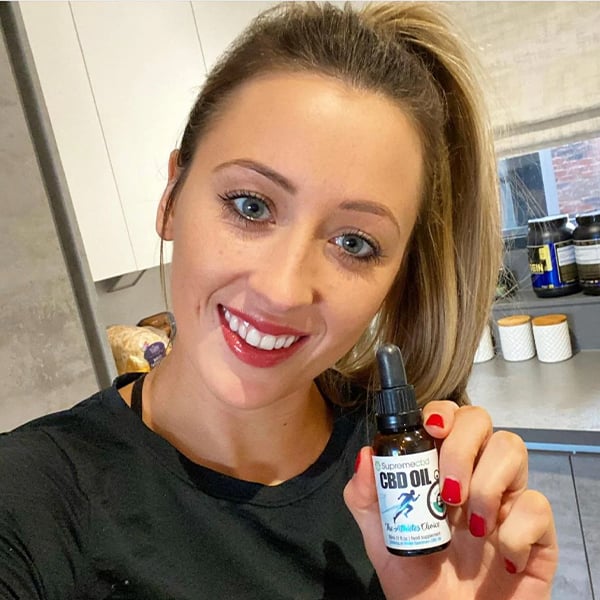 Jade Jones
Jade is simply a superstar in British taekwondo and has been world taekwondo Olympic champion two times over. Jade has been using our CBD products for a number of years.
"I use CBD for my sports recovery - always good to have to hand after a hard training session"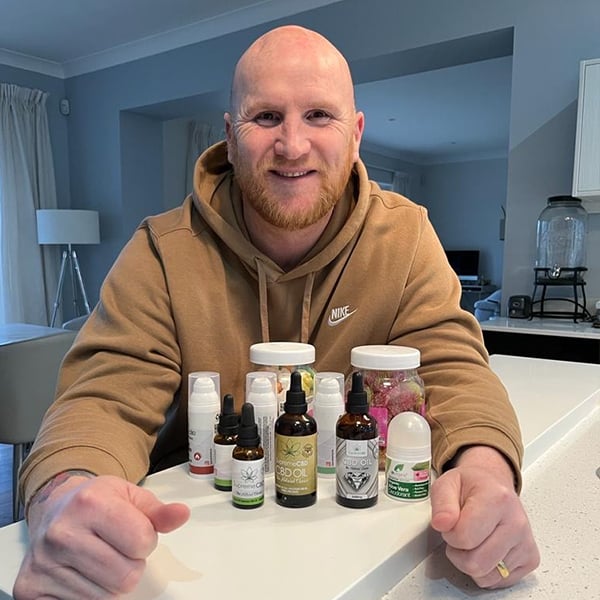 John Hartson
Life after football presented John with different challenges, which he met head-on and won just like all the Ariel duels he won during his playing days. We at Supreme CBD can't express how happy we are to have John as an ambassador.
"Its been really beneficial for me, and what I would say to people who haven't tried it - just give it a go"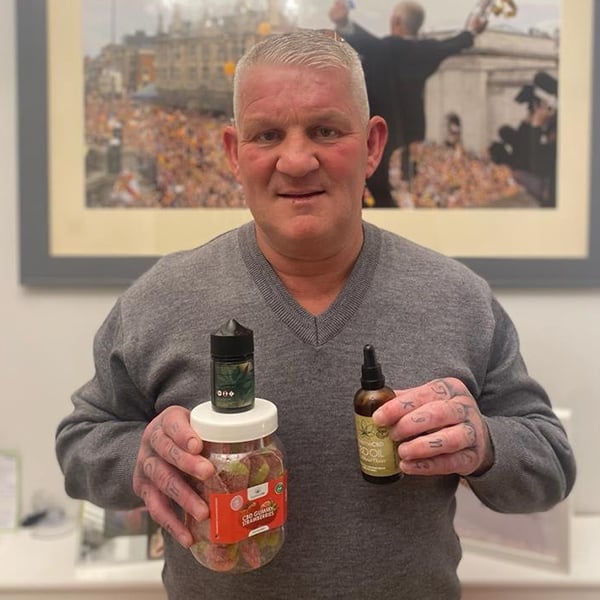 Dean Windass
Dean Windass is a former professional footballer who played as a striker. He played spells at Bradford City and contributed to his hometown team Hull City's promotion to the Premier League in 2008.
"I religiously take CBD oil 2 hours before bed, it helps me to sleep. I also use it to help me with anxiety and panic attacks and it really helps"