Full Description
Supreme CBD's Girl Scout Cookies CBD E-liquid:
The Supreme CBD Girl Scout Cookies CBD E-Liquid is perfect for those looking for a way to quickly and easily enjoy the positive effects of high-quality CBD. Compatible with both electronic or pod vapes. Supreme CBD's Girl Scout Cookies CBD E-Liquid is based on the popular American Girl Scout Cookie strain and has a unique flavour which delivers sweet, cookie like notes with a slight earthy undertone. A lovely, smooth relaxing vape and deliciously sweet taste.
Each 50ml bottle contains 1500mg of high-quality, hemp-derived CBD. Vaping CBD speeds up the time it takes your body to begin feeling its effects meaning it is a quick and easy way to get your daily dose of CBD. 
Suggested dosage:
Shake well before adding into your desired device and vape as you would normally. Enjoy an easy and incredibly enjoyable way to get your daily dose of CBD. Fill the tank of your device as you usually would and Supreme CBD's Girl Scout Cookies CBD E-liquid can be vaped as normal and used as needed. 
What is CBD?
CBD is short for cannabidiol, and it's one of numerous different compounds found in the cannabis plant, and unlike one of the compounds, THC (delta-9 tetrahydrocannabinol) CBD has no psychoactive effects, so don't worry it won't get you high and is 100% legal.
CBD e-liquid is a hemp-based cannabinoid product specifically formulated for vaping with e-cigarettes. CBD e-liquid, also known as CBD vape juice, is considered a convenient and beneficial way of consuming CBD. CBD e-liquid works in the same way as a traditional e-liquid, but CBD extract is added, allowing you to experience the effects of CBD whilst you vape.
As public awareness of CBD, particularly CBD vape liquid has increased in recent years, with many users talking openly about the positive effect of CBD, CBD, aided by wellness experts, is no longer seen as an alternative lifestyle product and has now become mainstream.
It's natural too!
Endocannabinoids are cannabinoids that are produced naturally in your body by the brain. Endocannabinoids bind to cannabinoid receptors throughout the body, producing a cellular response which is diminished or amplified as metabolic enzymes make more or destroy endocannabinoids. This activity triggers diverse effects and individual types of cannabinoids have a different effect.
Lots of CBD-related products are available these days but not all of them are fit for vaping. Make sure you buy an e-liquid specifically for vaping, CBD hemp oil is not designed for vaping, and nor is CBD oil for example.
CBD e-liquids
The CBD in our flavoured liquids is formulated using a specialist CO2 process that has been developed to isolate and remove any unwanted compounds, while creating the maximum potency level of phytocannabinoids. Cutting-edge technology is employed to ensure you get a product that includes the highest levels of CBD. Our hemp based phytocannabinoids offer an organic, non-GMO formulation with no chemical solvents.
Not for use by persons under the age of 18.
CERTIFICATE OF ANALYSIS
All of our products are manufactured in a controlled GMP certified lab using industry leading CO2 extraction methods. These products are continually tested for accuracy, cannabinoid profiles and pesticides in an independent laboratory. Lab reports are available upon request.
What our Ambassadors say..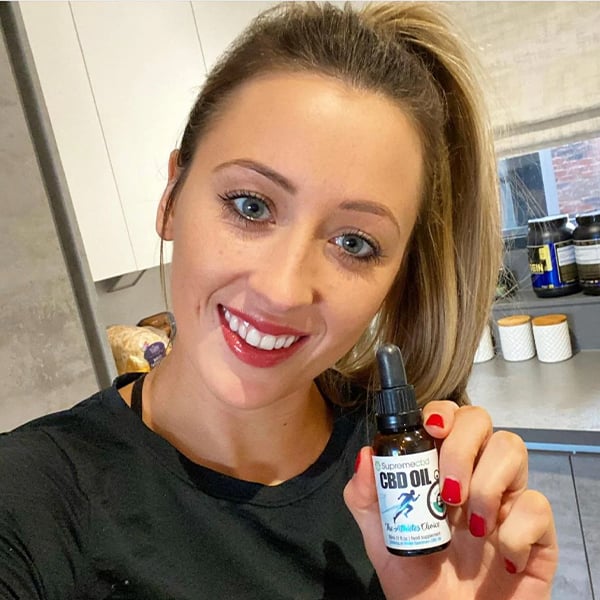 Jade Jones
Jade is simply a superstar in British taekwondo and has been world taekwondo Olympic champion two times over. Jade has been using our CBD products for a number of years.
"I use CBD for my sports recovery - always good to have to hand after a hard training session"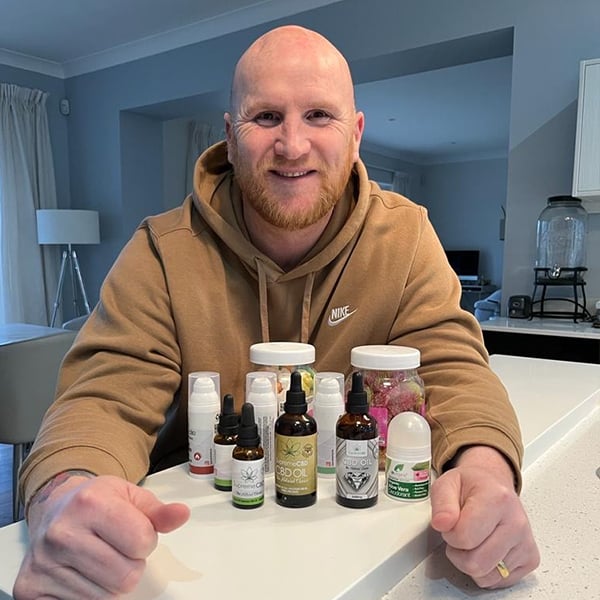 John Hartson
Life after football presented John with different challenges, which he met head-on and won just like all the Ariel duels he won during his playing days. We at Supreme CBD can't express how happy we are to have John as an ambassador.
"Its been really beneficial for me, and what I would say to people who haven't tried it - just give it a go"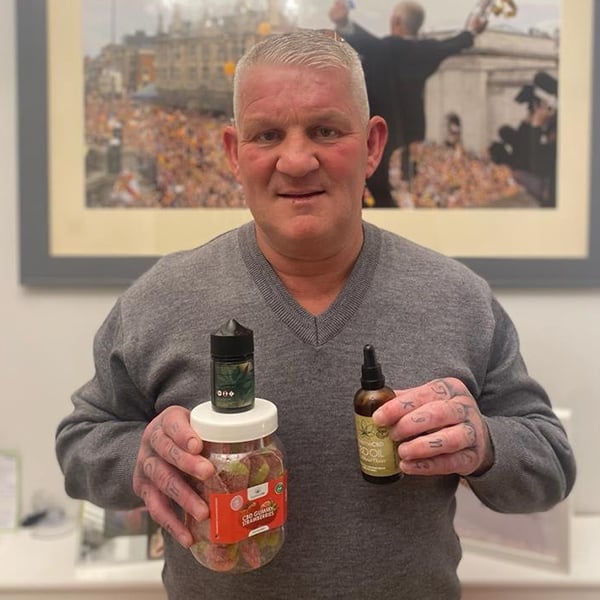 Dean Windass
Dean Windass is a former professional footballer who played as a striker. He played spells at Bradford City and contributed to his hometown team Hull City's promotion to the Premier League in 2008.
"I religiously take CBD oil 2 hours before bed, it helps me to sleep. I also use it to help me with anxiety and panic attacks and it really helps"