Full Description
The Voopoo Drag S Pod Kit is a compact and powerful vape device that delivers a satisfying vaping experience. With its sleek and stylish design, the Drag S is a perfect choice for vapers who want a high-quality device that is both portable and easy to use.
One of the standout features of the Voopoo Drag S is its advanced GENE.TT chip, which ensures fast and stable performance. The device is also equipped with a large 1500mAh battery, which allows for extended vaping sessions without the need for frequent recharging.
The Drag S comes with a 2ml pod cartridge, which can be easily refilled with your favourite CBD e liquid. The device also features adjustable airflow control, so you can customize your vaping experience to your preference.
And of that wasn't enough, you can get the Voopoo Drag S with Next Day Delivery so you can get your hands on it in no time. And why not take advantage of our easy payment options - Buy Now, Pay in 30 Days and Pay in 3 Instalments. With Klarna, you can spread the cost and pay in 3 easy instalments of just £12.66.
Overall, the Voopoo Drag S Pod Kit is a top-of-the-line vape device that offers a great balance of style, performance, and convenience. Whether you're a beginner or an experienced vaper, the Drag S is a great choice for anyone looking for a high-quality and enjoyable vaping experience.
Specifications

Size: 87 x 33 x 28mm

Power Range: 5-60W

Capacity: 2ml (TPD Edition)

Resistance Range: 0.1-3.0Ω

Output Voltage: 3.2-4.2V

Battery: 2500mAh (Built-in)

Material: Zinc Alloy +PCTG

Standard Coils: PnP-VM5/PnP-VM1

Compatible Coils: All PnP coils
Box comes with

1 x DRAG S Device

1 x DRAG S Pod (2ml, TPD Edition)

1 x PnP-VM5 0.2Ω

1 x PnP-VM1 0.3Ω

1 x User Manual

1 x Type-C Cable
What our Ambassadors say..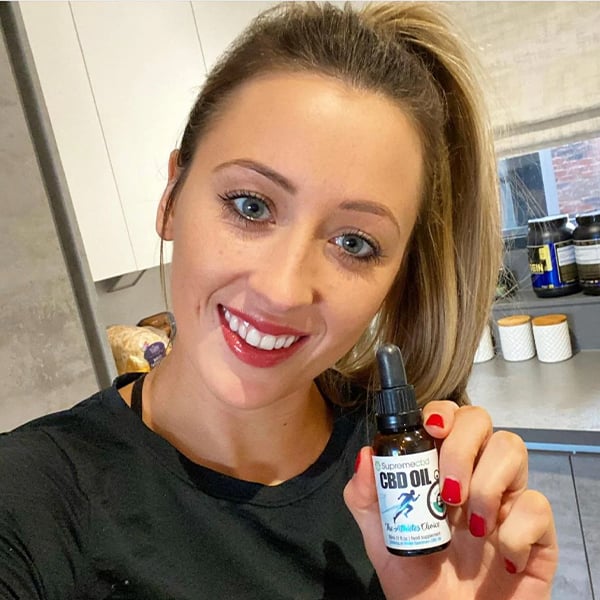 Jade Jones
Jade is simply a superstar in British taekwondo and has been world taekwondo Olympic champion two times over. Jade has been using our CBD products for a number of years.
"I use CBD for my sports recovery - always good to have to hand after a hard training session"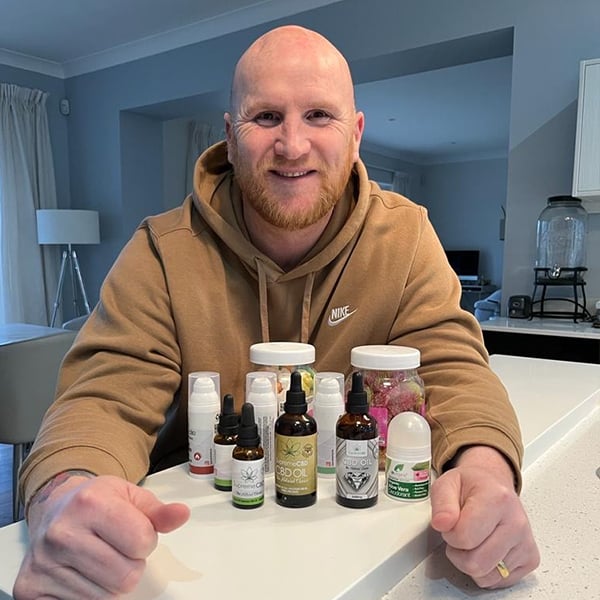 John Hartson
Life after football presented John with different challenges, which he met head-on and won just like all the Ariel duels he won during his playing days. We at Supreme CBD can't express how happy we are to have John as an ambassador.
"Its been really beneficial for me, and what I would say to people who haven't tried it - just give it a go"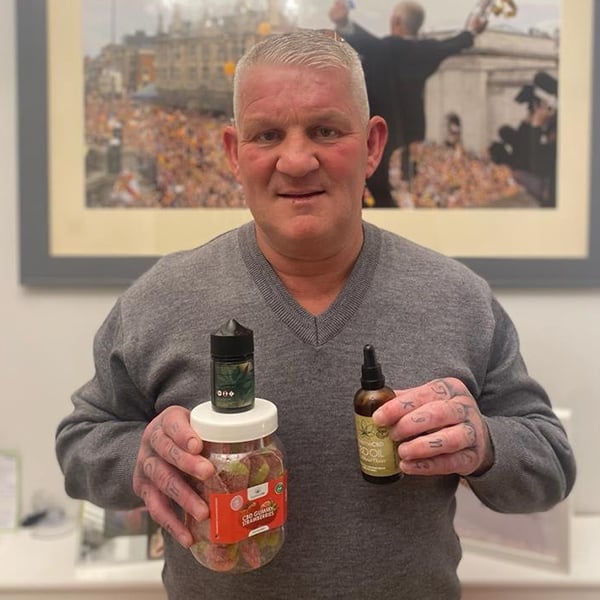 Dean Windass
Dean Windass is a former professional footballer who played as a striker. He played spells at Bradford City and contributed to his hometown team Hull City's promotion to the Premier League in 2008.
"I religiously take CBD oil 2 hours before bed, it helps me to sleep. I also use it to help me with anxiety and panic attacks and it really helps"