Full Description


A great way to deliver CBD deep into your skin. This naturally fast-absorbing formulation ensures you get targeted delivery where it is needed. This face cream is great for everyday use. Due to its carefully selected ingredients, it can be used by people with all skin types. This product offers a truly gentle cream known for its natural ingredients, positive effects and smooth feeling.
This easy to use formulation contains 350mg of CBD. Extracted using a specialist CO2 process, the gold-standard in extraction, which has been developed to isolate and remove any unwanted compounds, while creating the maximum potency level of phytocannabinoids. Cutting-edge technology is employed to ensure you get a product that includes the highest levels of CBD. Our hemp-based phytocannabinoids offer an organic, non-GMO formulation with no chemical solvents.
How can Supreme CBD Face Cream 350mg 50ml help you?
When you buy our CBD Collagen Face Cream not only are you getting a high dose of quality CBD, you are also getting several hand-selected essential oils and natural ingredients to provide support for healthy moisturised skin. Collagen, which is one of the main ingredients, is known to help slow the rate of water loss from the skin which helps to keep it supple. This is further supported using Symphytum Officinale Leaf Extract which helps to make skin softer and more elastic. Ginseng, Lavender and Chamomile are all known for their anti-inflammatory properties which help to calm the skin and reduce redness. The antioxidant properties of these ingredients also help to balance oil production without the use of synthetic compounds. 
 Why use Supreme CBD Collagen Face Cream 350mg 50ml? 
CBD face cream is incredibly easy and convenient to use, a great way to deliver CBD deep into the skin for targeted results.
Fast-absorbing cream helps to quickly restore skins moisture and acts quickly, leaving a lasting soft feel.
It is an incredibly gentle product which is suitable for even sensitive skin and is great for everyday use.
Non-greasy and non-shiny, leaving your skin looking and feeling healthier and less stressed.
Collagen helps to keep the skin supple and youthful, slowing the signs of ageing.
Antioxidant properties help to balance oil production and reduce breakouts.
How to use Supreme CBD Collagen Face Cream 350mg 50ml
For best results, use once or twice daily in the morning and evening after cleansing the face. Gently massage the cream into your face and neck using small upward, circular motions ensuring the product does not come into contact with your eyes. If the product does get into the eyes please rinse thoroughly and seek medical advice. If irritation occurs please discontinue use.
Once opened please use within 6 months. 
INGREDIENTS:
Aqua, Isopropyl Myristate, Stearic Acid, Prunus Amygdalus Dulcis Oil, Glyceryl Stearate, Propylene Glycol, Cera Alba, Cetearyl Alcohol, Triethanolamine, Parfum, Sodium PCA, Disodium EDTA, Collagen, Decylene, Glycol, Tocopheryl Acetate, Alcohol Denat, Panax Ginseng, Root Extract, Lavandula Angustifolia Flower Extract, Chamomilla Recutita Flower Extract, Symphytum Officinale Leaf Extract, Leuconostoc/Radish Root Ferment Filtrate, Caprylyl, Phenoxyethanol, Limonene, Linalool, Broad Spectrum Hemp Extract (300mg per 50ml).
What our Ambassadors say..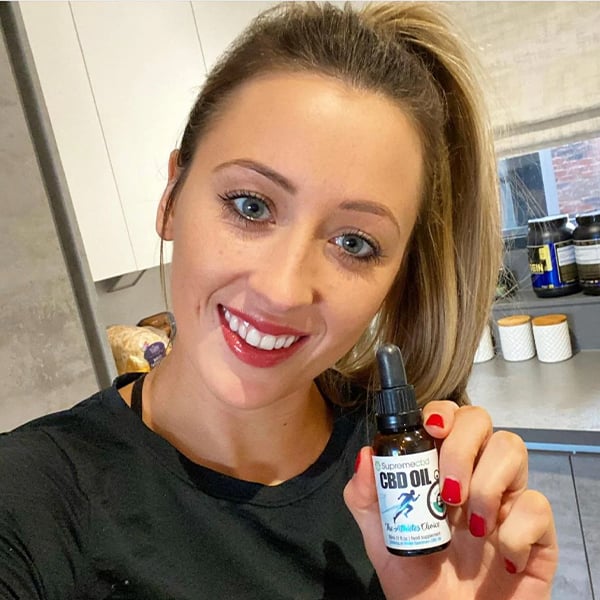 Jade Jones
Jade is simply a superstar in British taekwondo and has been world taekwondo Olympic champion two times over. Jade has been using our CBD products for a number of years.
"I use CBD for my sports recovery - always good to have to hand after a hard training session"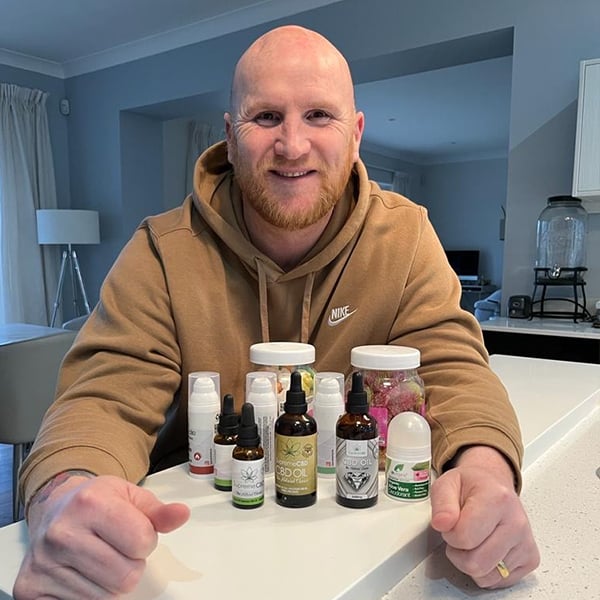 John Hartson
Life after football presented John with different challenges, which he met head-on and won just like all the Ariel duels he won during his playing days. We at Supreme CBD can't express how happy we are to have John as an ambassador.
"Its been really beneficial for me, and what I would say to people who haven't tried it - just give it a go"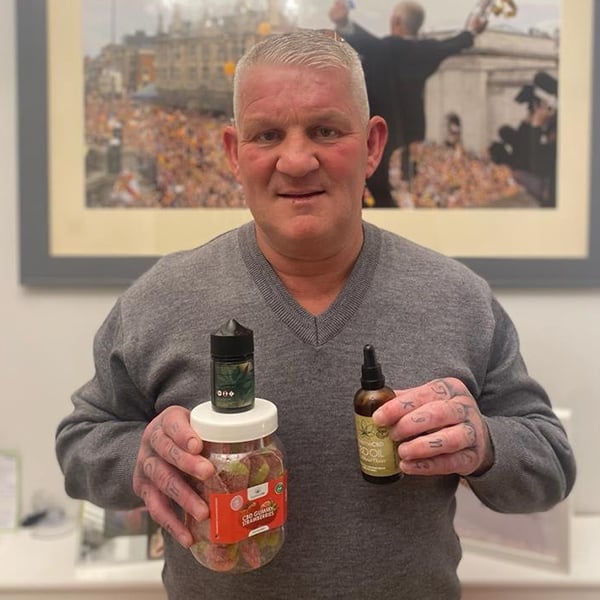 Dean Windass
Dean Windass is a former professional footballer who played as a striker. He played spells at Bradford City and contributed to his hometown team Hull City's promotion to the Premier League in 2008.
"I religiously take CBD oil 2 hours before bed, it helps me to sleep. I also use it to help me with anxiety and panic attacks and it really helps"