Full Description
Description 
A breakthrough in anti-ageing products, CBD Retinol Serum is the latest product to hit beauty shelves all over the world. Full of natural antioxidants and infused with high-quality broad-spectrum CBD, this radiance-boosting product could help improve the appearance of fine lines and wrinkles - without irritating the skin.
Apply it in the evening before moisturising a couple of times a week and gradually build up to daily use. 
Award-winning broad-spectrum CBD
Made with naturally-derived ingredients
Hydrates & supports skin renewal
How To Use:
Simply massage a few drops of our Supreme CBD Retinol Serum into freshly cleaned skin and allow to absorb fully. Our pipettes are designed for easy dosage.
You can typically use this Supreme CBD Retinol Serum 2-4 times per week, avoiding direct sunlight after use. For best results, apply in the evening before bed and use SPF the next day after use. 
Why Choose Supreme CBD?
We're focused on creating high quality, all natural CBD products. We trust in the effects of Cannabidiol. Supreme CBD is your go-to retailer for all natural products when it comes to CBD products. 
Ingredients:
Aqua, Caprylic/Capric Triglyceride, Broad Spectrum Hemp-Derived Cannabidiol (CBD) (1000mg), Lavandula Angustifolia, Retinyl Palmitate, Bisabolol, PEG-40 Hydrogenated Castor Oil and Isopropyl Myristate.
What our Ambassadors say..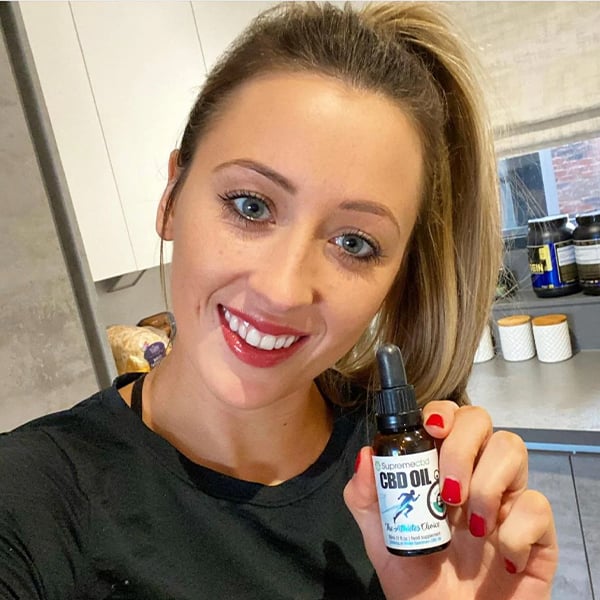 Jade Jones
Jade is simply a superstar in British taekwondo and has been world taekwondo Olympic champion two times over. Jade has been using our CBD products for a number of years.
"I use CBD for my sports recovery - always good to have to hand after a hard training session"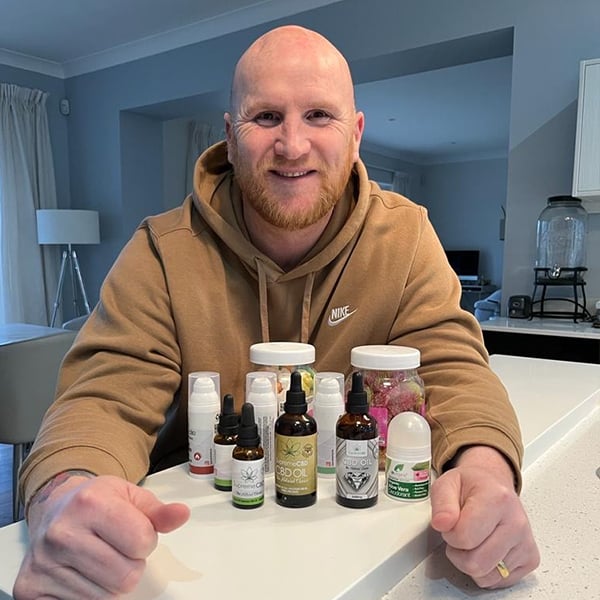 John Hartson
Life after football presented John with different challenges, which he met head-on and won just like all the Ariel duels he won during his playing days. We at Supreme CBD can't express how happy we are to have John as an ambassador.
"Its been really beneficial for me, and what I would say to people who haven't tried it - just give it a go"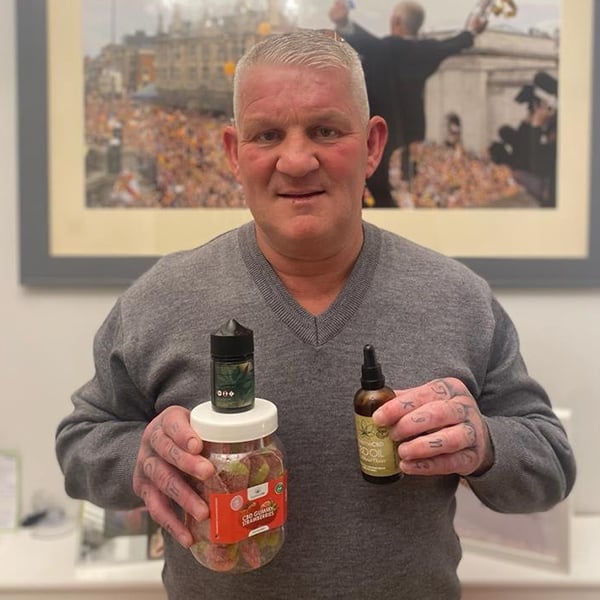 Dean Windass
Dean Windass is a former professional footballer who played as a striker. He played spells at Bradford City and contributed to his hometown team Hull City's promotion to the Premier League in 2008.
"I religiously take CBD oil 2 hours before bed, it helps me to sleep. I also use it to help me with anxiety and panic attacks and it really helps"