Full Description
A perfect pack for new or experienced CBD users, looking to start out their CBD journey or boost their current intake! Enjoy our best-selling 30ML 6000MG oil and experience the positive effects of CBD on both the mind and body. Supreme CBD's 30ML (6000MG) & Large CBD Gummies Bundle has everything you need, with your very own choice of delicious CBD gummy sweets ranging in different flavours and strengths! 
Our Supreme CBD Oil 30ML (6000MG) & Large CBD Gummies Bundle is suitable for users at any experience level and our handy sweets make taking CBD on the go, easier than ever before! This kit offers a combo of Supreme CBD's high-quality CBD products, making it the perfect gift for friends and family - or as your own self-care kit! 
Our CBD products are extracted using a specialist CO2 process – the gold standard in extraction - that has been developed to isolate and remove any unwanted compounds, while creating the maximum potency level of phytocannabinoids. Cutting-edge technology is employed to ensure you get a product that includes the highest levels of CBD.
Each product provides a healthy concentration of CBD with each dose and is easy to use even on a day-to-day basis. Our hemp-based phytocannabinoids offer an organic, non-GMO formulation with no chemical solvents. All products contain low to no THC (less than 0.2% for the full-spectrum oil) so don't have any psychoactive effects on the body, so you can experience all the positive effects of the cannabinoids and the hemp plant without the dizzying 'high'. This also means you can use our Supreme CBD products and go about your day as normal.
We pride ourselves on offering products that provide an enjoyable way to take CBD. Our processes don't include complex chemicals or diluted solvents, but instead, we give you great organic ingredients derived from our American-grown hemp plants in specifically selected farms.
Our CBD products are derived from premium quality hemp strains and are all third-party lab tested to ensure they are of the highest quality. See all our lab reports here.
What is CBD Oil?
CBD (Cannabidiol) oil is an organic substance which is used by many to maintain wellbeing within their mind and body. CBD is derived from the hemp plant, but CBD alone does not absorb into the body effectively so it is mixed with a base oil to ensure it absorbs effectively into the bloodstream so you can experience the positive effects. Our base oil is tasteless and odourless and does not affect the quality of the CBD. Using oil that contains MCT triggers a relatively rapid release of the CBD, so it can get to work straight away. This full-spectrum oil contains 6000mg of CBD within a 30ML container whilst keeping the concentration of THC (0.14%) below the regulatory level which is 0.2%.
Full-spectrum is the natural elements of cannabinoid found within the hemp plant. The full-spectrum of CBD is where all the different elements work together to increase the entourage effect.
Why use Supreme CBD Oil?
CBD oil is incredibly easy and convenient to use. Our CBD tinctures come in a bottle with a pipette which is easy to control and so you can quickly take a dose when you feel like it, even on the go.
CBD oil is ideal for people who struggle to swallow tablets or capsules.
CBD oil is a fast-acting product, particularly when administered sublingually as it accesses your blood vessels in the bottom of the tongue, which helps it absorb rapidly into the bloodstream.
CBD oil can be administered in many ways including sublingually, topically (rubbed into the skin), and even added to food and drinks.
CBD oil is an all-natural product with no added sugars or preservatives, so it is ideal for those who prefer a more natural and organic product.
INGREDIENTS
6000ML:
Full Spectrum Hemp Extract (6000mg per 30ml), MCT Oil, Terpenes.
CBD Sweets:

*Ingredients are dependent upon selected flavour and strength. Please see the below product pages for more details:
-Large Gummy Strawberries
-Large Gummy Cherries
-Large Gummy Bears
-Large Gummy Rings
-Large Gummy Bottles
-Large Extra Strength Strawberries
-Large Extra Strength Cherries
-Large Extra Strength Gummy Bottles
-Large Extra Strength Gummy Bears
Where does CBD come from?
CBD is a chemical substance that is derived from the hemp plant. Following filtration and distillation to break apart the individual components, a cannabinoid-rich oil is produced, which is more well-known as CBD oil.
How much Supreme CBD Oil should I take?
Place up to a full dropper/pipette of oil under your tongue and hold for 20-30 seconds before swallowing for better absorption. Can be taken daily, up to a maximum of twice a day. Do not forget to check out our detailed dosage guide on our industry-leading peel and reveal labels. 
Do not exceed the maximum daily dosage.
CERTIFICATE OF ANALYSIS
All our products are manufactured in a controlled GMP certified lab using industry-leading CO2 extraction methods. These products are continually tested for accuracy, cannabinoid profiles and pesticides in an independent laboratory. Lab reports are available upon request.  
What our Ambassadors say..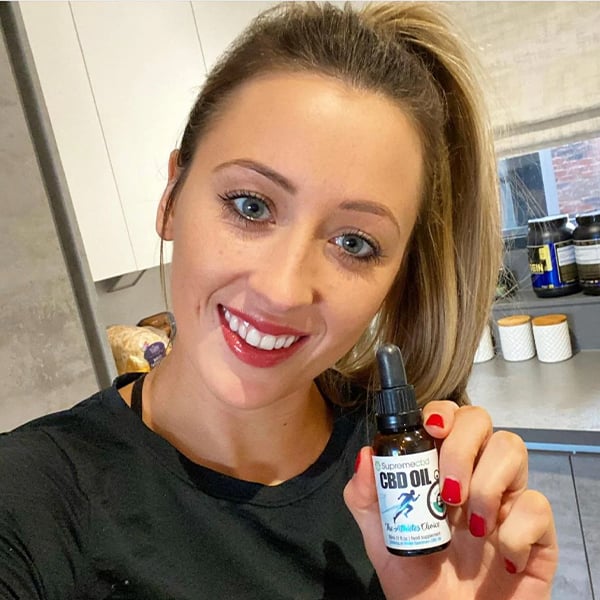 Jade Jones
Jade is simply a superstar in British taekwondo and has been world taekwondo Olympic champion two times over. Jade has been using our CBD products for a number of years.
"I use CBD for my sports recovery - always good to have to hand after a hard training session"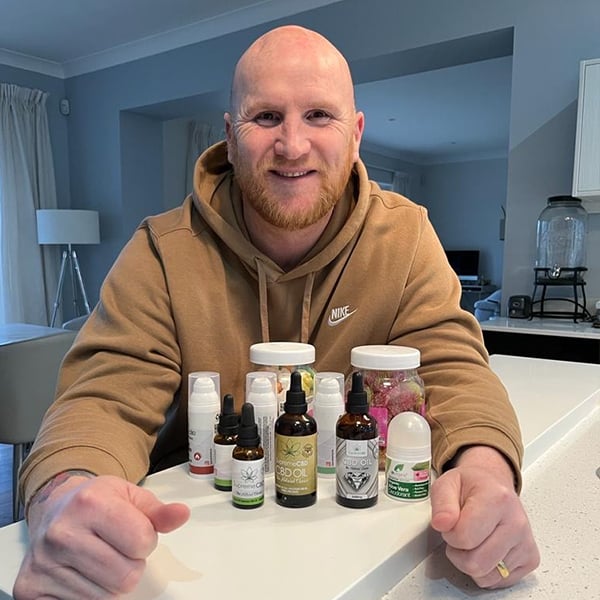 John Hartson
Life after football presented John with different challenges, which he met head-on and won just like all the Ariel duels he won during his playing days. We at Supreme CBD can't express how happy we are to have John as an ambassador.
"Its been really beneficial for me, and what I would say to people who haven't tried it - just give it a go"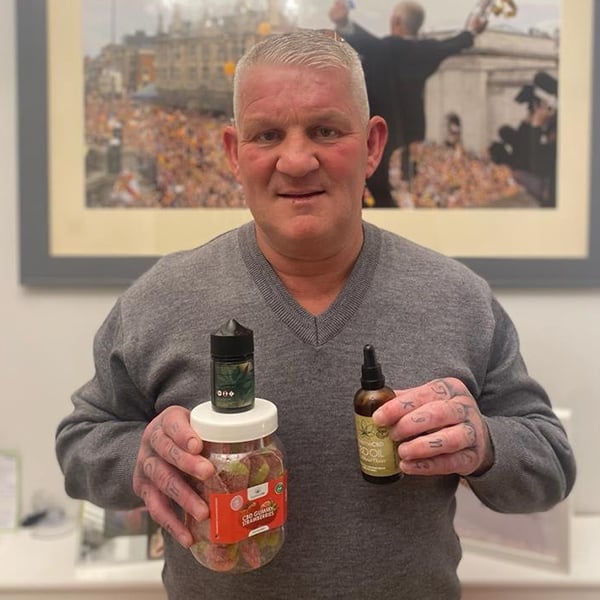 Dean Windass
Dean Windass is a former professional footballer who played as a striker. He played spells at Bradford City and contributed to his hometown team Hull City's promotion to the Premier League in 2008.
"I religiously take CBD oil 2 hours before bed, it helps me to sleep. I also use it to help me with anxiety and panic attacks and it really helps"