Full Description
400mg CBD Peach Rings
Indulge your taste buds while embracing a sense of tranquillity with our delectable CBD Peach Rings. Crafted with care and infused with the finest broad spectrum CBD, these delightful treats offer a tantalizing fusion of juicy peach flavour and the power of natural wellness.

Let each bite transport you to a state of blissful relaxation as you savour the mouth-watering taste of sun-kissed peaches. Our CBD Peach Rings are thoughtfully created to enhance your overall wellbeing, allowing you to unwind and find a moment of calm amidst the bustle of daily life.

With 0% THC, our CBD Peach Rings provide you with the goodness of broad spectrum CBD without any psychoactive effects. Our gummies are also GMO-free and 100% vegan and vegetarian friendly.
Whether you're seeking a momentary escape from stress or simply wish to unwind after a long day, these gummy rings are here to elevate your experience and promote a balanced sense of tranquillity.

Each batch of our CBD Peach Rings is carefully crafted using premium ingredients, ensuring the highest standards of quality and purity. We believe that wellness should be a delightful journey, and that's why we've combined the exquisite flavour of peaches with the gentle benefits of CBD, helping you discover a new level of relaxation and wellbeing.

Treat yourself to the irresistible taste of our CBD Peach Rings and experience the perfect harmony of flavour and tranquillity. Embrace the sweet side of wellness today!
Why use Supreme CBD Peach Rings?
Easy and quick to take, even when on the go.
A delicious tasting sweet treat with the added benefits of CBD.
GMO-free and 100% vegan and vegetarian friendly.
Infused with broad-spectrum CBD which allows you to experience all the positive effects of the different compounds in the hemp plants without any THC, so you won't experience the 'high' feeling.
Great for beginners and expert CBD users alike.
A discreet way to take CBD, no one will know they have CBD inside unless you tell them!
1 ring contains approx. 14mg of CBD, so they allow you to take an easily measure intake of CBD into your body, and you can take as little or as much as you need.
Perfect for anyone looking for an easy way to take CBD without the earthy taste, as these have a delicious sweet flavour.
This larger tub contains more doses of high-quality CBD! Over three times as many milligrams of CBD per tub than our standard sized tub.
Are these CBD Edibles Vegan and Halal Friendly?
Yes, these edibles are completely safe for Vegans and Muslims. The gelling agent used in these edibles is Pectin which comes from fruits and vegetables. Rest assured; this product fully complies with all Halal requirements.
The recommended dosage of 400mg CBD Peach Rings 
Take between 4-5 gummies each day to get your daily dose of CBD. Take by chewing each ring before swallowing, for increased effects allow the CBD to soak into the blood vessels beneath the tongue.
We recommend starting with a lower dose and building your way up until you find the right dosage for you. Don't exceed the maximum daily dosage. For best results, take regularly. Suitable for adults aged 18 and over.
INGREDIENTS
 Sugar, Glucose Syrup. Additive Citric Acid, Malic Acid, Sorbitol, Pectin, Fruit Juice Concentrate: Apple (1%). Colour Allura Red (E129), Brilliant Blue (E133), Caramel (E150), Sunset Yellow (E110), Tartrazine (E102), Titanium Dioxide (E171). Flavouring. Broad Spectrum Hemp-Derived Cannabidiol (CBD)
What our Ambassadors say..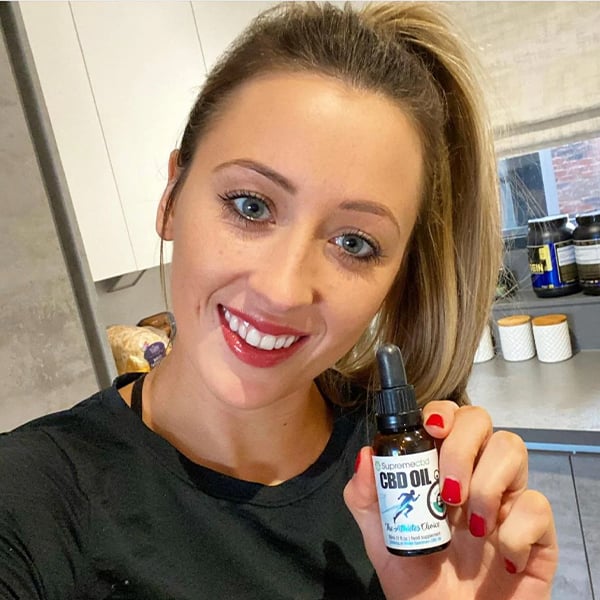 Jade Jones
Jade is simply a superstar in British taekwondo and has been world taekwondo Olympic champion two times over. Jade has been using our CBD products for a number of years.
"I use CBD for my sports recovery - always good to have to hand after a hard training session"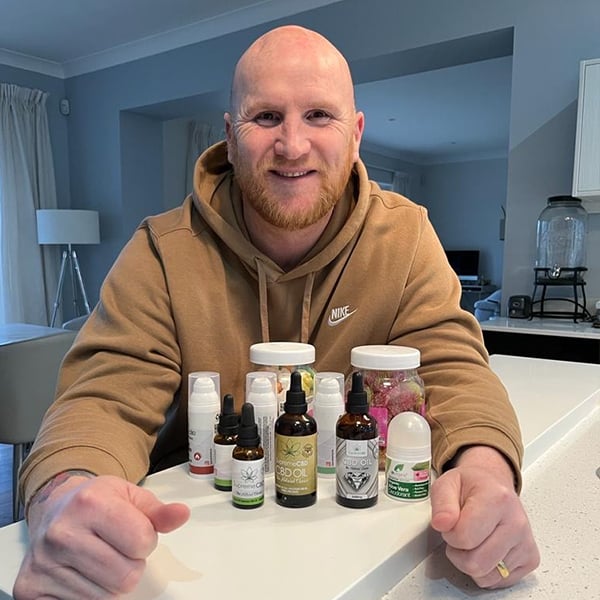 John Hartson
Life after football presented John with different challenges, which he met head-on and won just like all the Ariel duels he won during his playing days. We at Supreme CBD can't express how happy we are to have John as an ambassador.
"Its been really beneficial for me, and what I would say to people who haven't tried it - just give it a go"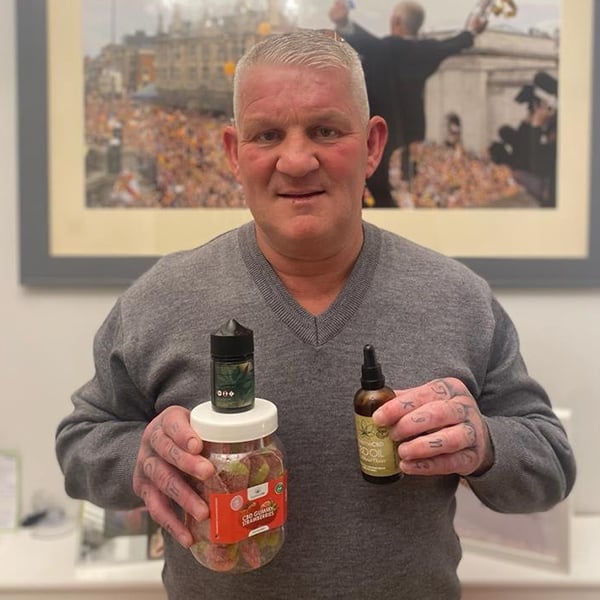 Dean Windass
Dean Windass is a former professional footballer who played as a striker. He played spells at Bradford City and contributed to his hometown team Hull City's promotion to the Premier League in 2008.
"I religiously take CBD oil 2 hours before bed, it helps me to sleep. I also use it to help me with anxiety and panic attacks and it really helps"