Full Description
Revive your childhood sweet tooth with a CBD twist. Our award-winning CBD gummies are unrivalled, and our newest range of CBD Gummy Strawberries are no exception. Sweet and tangy with a sugary coating and all the goodness you expect CBD to bring. You'll not just be impressed… you'll be berry impressed.
Each gummy strawberry contains 20mg of high-quality, broad-spectrum CBD.
What is broad-spectrum CBD?
Broad-spectrum CBD contains various compounds and cannabinoids from the hemp plant but does not contain THC. This provides the user with the heightened effects of all the different compounds in the hemp plant working together, known as the 'entourage effect', but without consuming any THC, so you won't experience any psychoactive effects such as a dizzying 'high'.
Are these CBD Edibles Vegan and Halal Friendly?
Yes, these edibles are completely safe for Vegans and Muslims. The gelling agent used in these edibles is Pectin which comes from fruits and vegetables. Rest assured; this product fully complies with all Halal requirements.
What are CBD Edibles:
CBD edibles are a delicious and discreet way to have your dose of CBD. Our edibles come in a variety of tasty gummy treats, all of which are infused with CBD. Relive the days of your childhood when you spent whatever income you had on mouth-watering treats.
Taking CBD edibles at any time of the day has become so much easier as you are able to manage your dosage by simply taking one or two edibles at any given time. You can also walk around with your CBD sweets anywhere you go and can conveniently take them when it's time to do so. By doing this, it is easily the most discreet way of taking your dose of CBD.
Dosage:
Each gummy cherry sweet contains 20mg of CBD. You can take up to 3 gummies a day, as needed. They're so easy to take too, simply chew like a normal gummy bottle! For increased effects, allow the CBD to soak into the blood vessels beneath the tongue.
For best results, take regularly. Suitable for adults aged 18 and over.
Ingredients 
Glucose Syrup, Sugar, Invert Sugar, Acid: Citric Acid, Malic Acid; Gelling Agent: Pectin; Humectant: Sorbitol; Fruit Juice Concentrate; Apple (1%); Acid Regulator: Trisodium Citrate, Natural Flavours: Strawberry; Colours: Black Carrot Concentrate, Spirulina Concentrate, Turmeric, Broad Spectrum Hemp Extract.
What our Ambassadors say..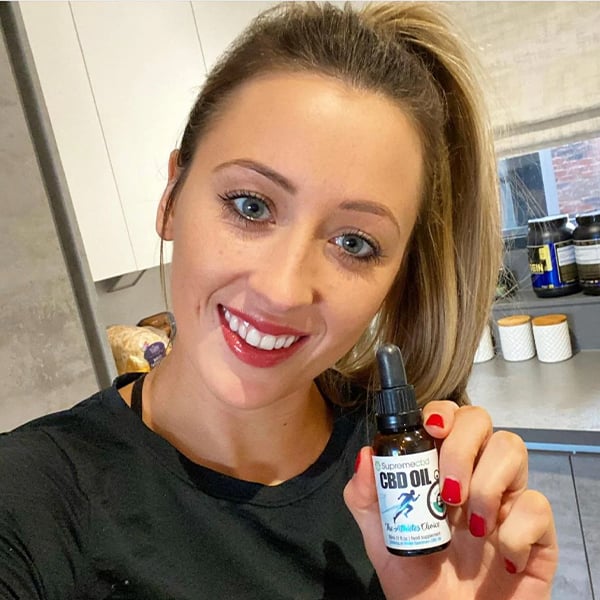 Jade Jones
Jade is simply a superstar in British taekwondo and has been world taekwondo Olympic champion two times over. Jade has been using our CBD products for a number of years.
"I use CBD for my sports recovery - always good to have to hand after a hard training session"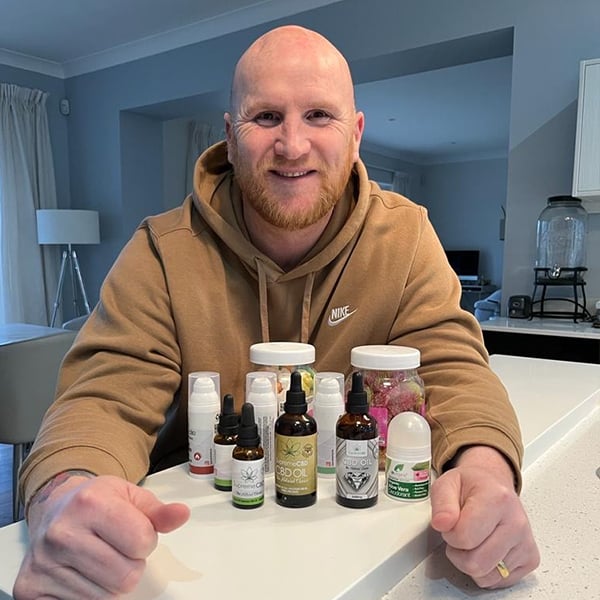 John Hartson
Life after football presented John with different challenges, which he met head-on and won just like all the Ariel duels he won during his playing days. We at Supreme CBD can't express how happy we are to have John as an ambassador.
"Its been really beneficial for me, and what I would say to people who haven't tried it - just give it a go"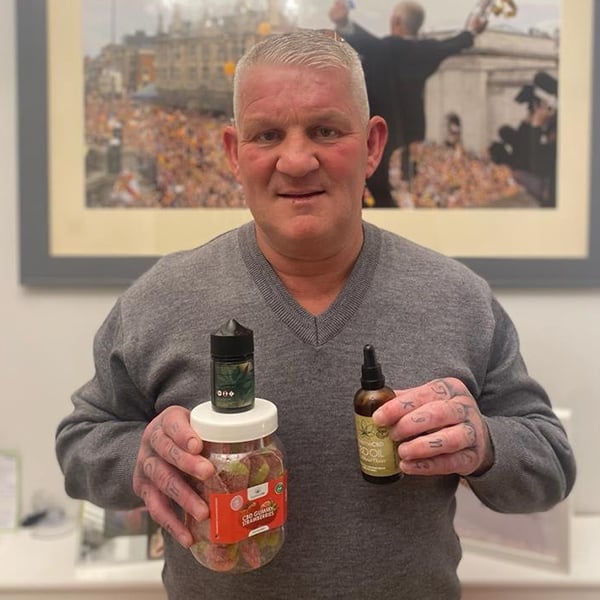 Dean Windass
Dean Windass is a former professional footballer who played as a striker. He played spells at Bradford City and contributed to his hometown team Hull City's promotion to the Premier League in 2008.
"I religiously take CBD oil 2 hours before bed, it helps me to sleep. I also use it to help me with anxiety and panic attacks and it really helps"