Full Description
Menthol Disposable CBD Vape Bar
Introducing the Disposable Menthol CBD Vape, the perfect solution for those seeking a hassle-free and convenient way to enjoy the benefits of CBD. Each puff of this vape delivers 0.5mg of pure CBD, ensuring that you receive a consistent and accurate dosage every time.

With an impressive 1500mg of CBD in each vape, you can be sure that you are getting a potent dose of this beneficial cannabinoid. This disposable vape also features an 8ml capacity, providing you up to 3000 puffs before needing to replace it.

Not only is this Disposable Menthol CBD Vape loaded with CBD, but it is also completely THC-free and contains no nicotine, making it a safe and enjoyable option for those looking to steer clear of these substances.

As for the flavour, the Menthol CBD Vape boasts a refreshing, cool menthol flavour that is sure to satisfy your taste buds. It is crafted with premium ingredients to ensure that the taste is both enjoyable and authentic, creating a pleasant and refreshing vaping experience.

Whether you're a seasoned CBD enthusiast or just starting out, the Disposable Menthol CBD Vape is an excellent choice for anyone looking for a convenient and enjoyable way to experience the benefits of CBD. So why wait? Try it today and see for yourself why this vape is quickly becoming a fan favourite!
This Menthol CBD Vape is pre-filled with a 8ml capacity which contains 1500mg of CBD. With each flavour you choose, your vape will last for up to 3000 puffs (with 1 puff equalling approximately 0.5mg CBD that you'll inhale) and a built-in 1500mAh battery.  Being disposable vapes, once they're depleted you don't have re-fill or recharge them.

Features

Made in the UK
1500mg CBD
Capacity: 8ml
1 puff equals 0.5mg CBD
Up to 3000 Puffs

1500mAh Battery (Built-In)
Zero Nicotine
Puff Activated
Leak-proof
It's natural too!
Endocannabinoids are cannabinoids that are produced naturally in your body by the brain. Endocannabinoids bind to cannabinoid receptors throughout the body, producing a cellular response which is diminished or amplified as metabolic enzymes make more or destroy endocannabinoids. This activity triggers diverse effects and individual types of cannabinoids have a different effect.
Lots of CBD-related products are available these days but not all of them are fit for vaping. Make sure you buy an e-liquid specifically for vaping, CBD hemp oil is not designed for vaping, and nor is CBD oil for example. That's why our purpose-built disposable CBD vape bars are ideal for hassle-free CBD intake.
CBD Vape Pens
The CBD in our flavoured liquids is formulated using a specialist CO2 process that has been developed to isolate and remove any unwanted compounds, while creating the maximum potency level of phytocannabinoids. Cutting-edge technology is employed to ensure you get a product that includes the highest levels of CBD. Our hemp-based phytocannabinoids offer an organic, non-GMO formulation with no chemical solvents.
Our CBD products are derived from premium quality hemp strains and are all third-party lab tested to ensure they are of the highest quality. See all our lab reports here.
CERTIFICATE OF ANALYSIS
All of our products are manufactured in a controlled GMP certified lab using industry leading CO2 extraction methods. These products are continually tested for accuracy, cannabinoid profiles and pesticides in an independent laboratory. Lab reports are available upon request.
What our Ambassadors say..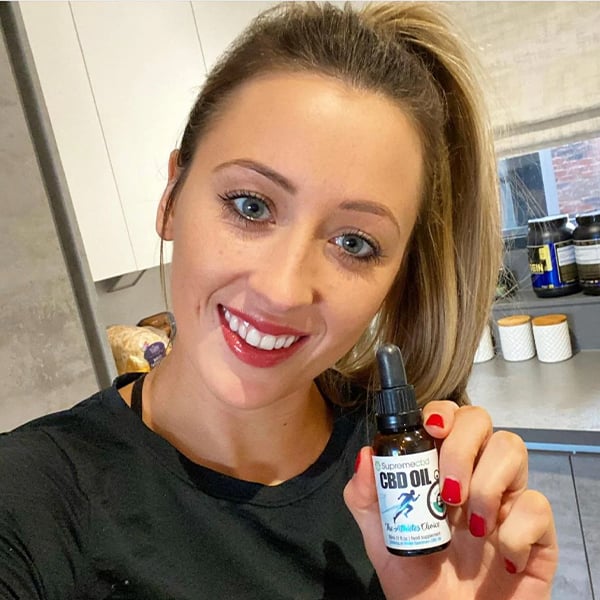 Jade Jones
Jade is simply a superstar in British taekwondo and has been world taekwondo Olympic champion two times over. Jade has been using our CBD products for a number of years.
"I use CBD for my sports recovery - always good to have to hand after a hard training session"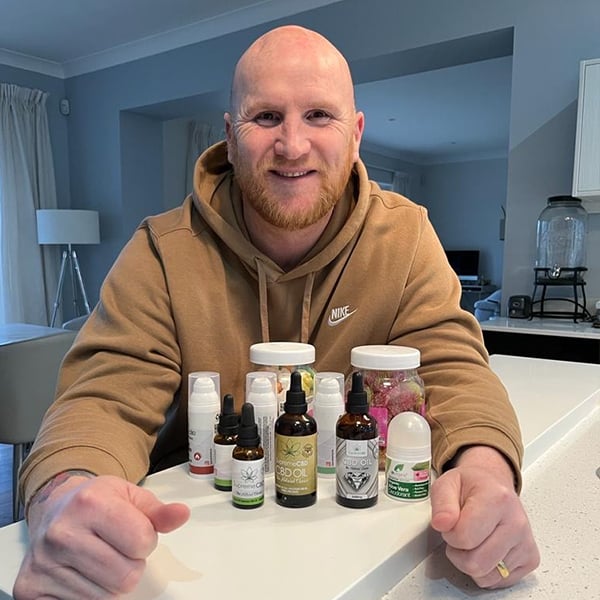 John Hartson
Life after football presented John with different challenges, which he met head-on and won just like all the Ariel duels he won during his playing days. We at Supreme CBD can't express how happy we are to have John as an ambassador.
"Its been really beneficial for me, and what I would say to people who haven't tried it - just give it a go"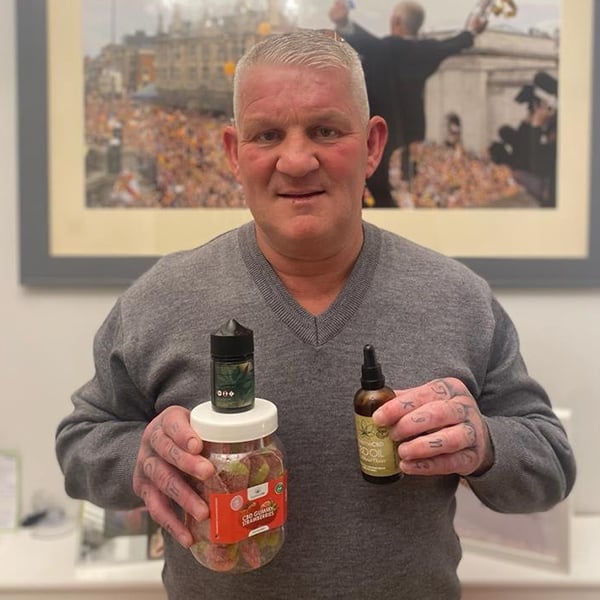 Dean Windass
Dean Windass is a former professional footballer who played as a striker. He played spells at Bradford City and contributed to his hometown team Hull City's promotion to the Premier League in 2008.
"I religiously take CBD oil 2 hours before bed, it helps me to sleep. I also use it to help me with anxiety and panic attacks and it really helps"