Full Description
Introducing our revolutionary CBD Spot Cream, the ultimate solution for those struggling with spots and breakouts. Formulated with a powerful combination of Sativa Oil, Shea Butter, and Cannabidiol (CBD), this cream is designed to provide targeted relief and help you achieve clearer, healthier-looking skin.

Our CBD Spot Cream harnesses the potent properties of Sativa Oil, known for its moisturizing and nourishing benefits. It helps to soothe and hydrate the skin, reducing dryness and flakiness commonly associated with acne-prone skin. Sativa Oil also possesses anti-inflammatory properties, helping to calm irritated skin and promote a more balanced complexion.

Enriched with Shea Butter, a natural emollient, this cream offers deep moisturization and helps to restore the skin's natural barrier. Shea Butter is rich in vitamins and essential fatty acids, supporting the skin's healing process and assisting in reducing the appearance of scars.

The star ingredient, Cannabidiol (CBD), is renowned for its anti-inflammatory and antioxidant properties. CBD helps to regulate the production of sebum, the oily substance that can contribute to spot formation. By balancing sebum production, CBD can help prevent clogged pores and reduce the occurrence of breakouts.

Our CBD Spot Cream is carefully crafted to be lightweight, non-greasy, and easily absorbed, making it suitable for all skin types. Whether you're dealing with occasional blemishes or chronic spots, our cream can provide targeted relief while leaving your skin feeling refreshed and rejuvenated.

Say goodbye to frustrating breakouts and hello to a clearer complexion with our CBD Spot Cream. Experience the soothing and nourishing benefits of Sativa Oil, Shea Butter, and Cannabidiol, and take a confident step towards healthier, happier skin. Try our CBD Spot Cream today and discover the difference it can make in your skincare routine.
How to use Supreme CBD Spot Cream
Before applying the CBD Spot cream, cleanse the skin thoroughly with a gentle cleanser and warm water. This will help remove any dirt, oil, or impurities that may hinder the effectiveness of the cream.


Take a small amount of the cream and apply it to the affected area. It's important to use only a thin layer of the cream, as excessive application may not improve the results and could potentially cause irritation. Gently spread the cream evenly over the skin using clean fingertips.


Use the CBD Spot cream no more than 3-4 times daily. Applying it too frequently may not enhance the desired effects and could lead to unnecessary product usage. By following the recommended frequency, you can ensure optimal results without overwhelming the skin.


After applying the cream, gently massage it into the skin using circular motions. This helps the cream penetrate the affected area and promotes better absorption. Avoid applying excessive pressure or rubbing too vigorously to prevent irritation.


Consistency is key when using any skincare product. Use the CBD Spot cream regularly as part of your skincare routine to achieve the best results. Results may vary for different individuals, so it's important to be patient and allow time for the cream to work effectively.
Once opened please use within 6 months. 
INGREDIENTS:
Aqua, Helianthus Annus (Sunflower) Seed Oil, Tocopherol, Rosa Canina (Rosehip) Seed, Isopropyl Alcohol, Cannabis Sativa Oil, Butyrospermum Parkii (Shea) Butter, Salicylic Acid (<2%) Polysorbate 20, Cetearyl Alcohol, Melaleuca Alternifolia (Tea Tree) Leaf Oil, Cannabidiol Extract, Citrus Limon Fruit Oil, Lavandula Angustifolia Glyceryl Stearate, Phenoxyethanol, Carbomer, Potassium Sorbate, Sodium Hydroxide CBD Extract.
What our Ambassadors say..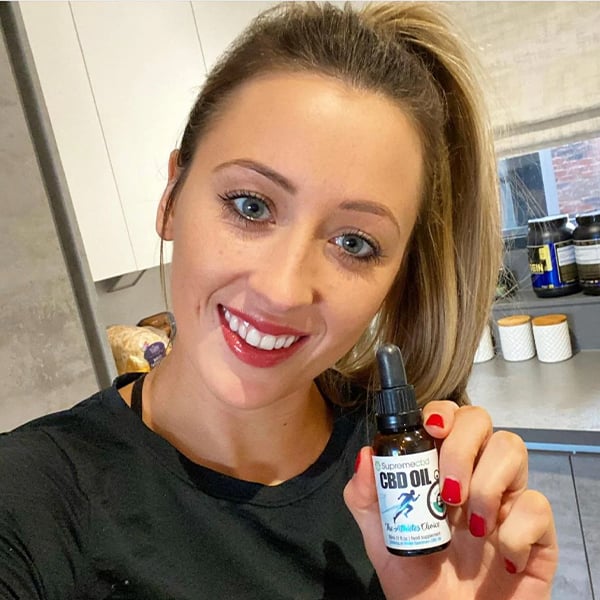 Jade Jones
Jade is simply a superstar in British taekwondo and has been world taekwondo Olympic champion two times over. Jade has been using our CBD products for a number of years.
"I use CBD for my sports recovery - always good to have to hand after a hard training session"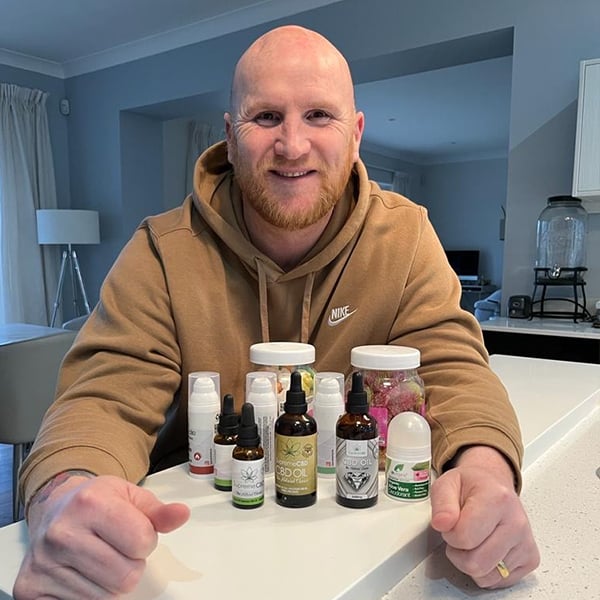 John Hartson
Life after football presented John with different challenges, which he met head-on and won just like all the Ariel duels he won during his playing days. We at Supreme CBD can't express how happy we are to have John as an ambassador.
"Its been really beneficial for me, and what I would say to people who haven't tried it - just give it a go"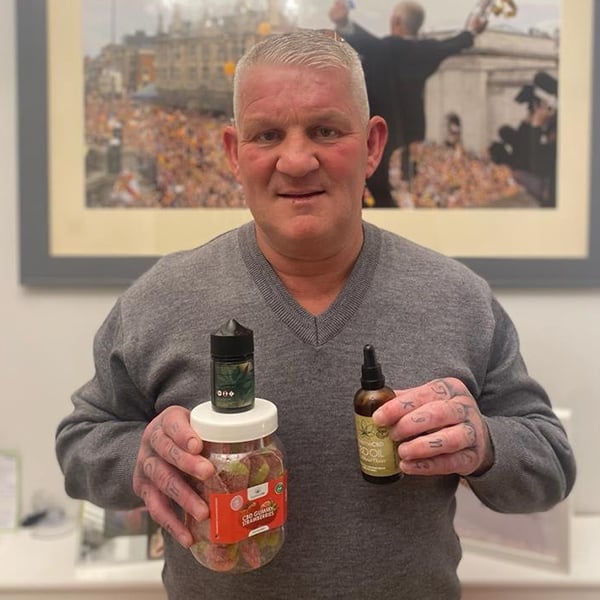 Dean Windass
Dean Windass is a former professional footballer who played as a striker. He played spells at Bradford City and contributed to his hometown team Hull City's promotion to the Premier League in 2008.
"I religiously take CBD oil 2 hours before bed, it helps me to sleep. I also use it to help me with anxiety and panic attacks and it really helps"