Full Description
Enjoy high-quality full-spectrum CBD at your fingertips with our Supreme CBD Soft Gel Capsules 30mg. These easy to swallow capsules allow you to take your CBD oil quickly and easily, even when on the go. You can now enjoy all the positive effects of CBD oil in a slow-release capsule. Ideal for on the go or taking travelling, simply throw the tub in your bag and you'll never have to go without your daily dose of CBD. Small but powerful, these Supreme CBD Soft Gel Capsules 30mg are perfect for anyone looking to experience the benefits of an oil with the convenience of an edible.
Supreme CBD Soft Gel Capsules 30mg contain 30mg of organic full-spectrum CBD in each capsule. Derived from the highest-quality hemp plants, our full-spectrum CBD is ideal for anyone looking to experience the effects of CBD. These soft gel capsules are an incredibly easy way to get your daily dose of CBD, and because they're edible they release slower than a standard sublingual oil, which spreads the effects over many hours. So, you don't need to take as much over the course of the day.
These mid-strength capsules contain 30mg of full-spectrum CBD, perfect for anyone wanting a mid-strength dose. The fixed concentration in each capsule makes it incredibly easy to ensure you're taking your ideal dose of CBD. Each tub contains 60 30mg capsules, which means there is 1800mg of CBD per tub.
Our Supreme CBD Soft Gel Capsules 30mg were made with our best-selling full-spectrum CBD oil in mind. Our full-spectrum CBD oil contains a full profile of naturally occurring cannabinoids found within the hemp plant, allowing you to experience the full effects of the whole CBD plant. This also makes each capsule more powerful even in lower doses. The gel capsule formula ensures you have convenient access to your CBD at your fingertips.
How to use Supreme CBD Soft Gel Capsules 30mg
The Supreme CBD Soft Gel Capsules 30mg are incredibly easy to take. Simply swallow a capsule with a glass of water and let it work its magic. It's that simple, and is completely mess and fuss free! Taking CBD in this way allows it to release slowly, as the capsule is digested and releases slowly into your bloodstream over several hours. This allows the effects to be drawn out for longer than when taking an oil sublingually.
Each capsule contains 30mg of organic full-spectrum CBD oil. This means taking the right dose each time is even easier! There is no need to carefully measure each drop of CBD oil, you can simply pick the right number of capsules for your dose, swallow with a glass of water and be on with your day. Even when on the go, it's so easy to get your daily dose of CBD.
Always follow the dosage directions on the bottle and read the label before use. To experience the full effects, use this product daily.
Why choose Supreme CBD?
We're dedicated to using the highest-quality hemp-derived CBD and all our products are third party lab tested to ensure quality and CBD quantity. Our products are organic, non-GMO and 100% legal to buy and sell in the UK.
Ingredients
MCT Oil, Vitamin D, Full Spectrum Hemp-Derived Cannabidiol (CBD) & Gelatine Capsule Shell.
What our Ambassadors say..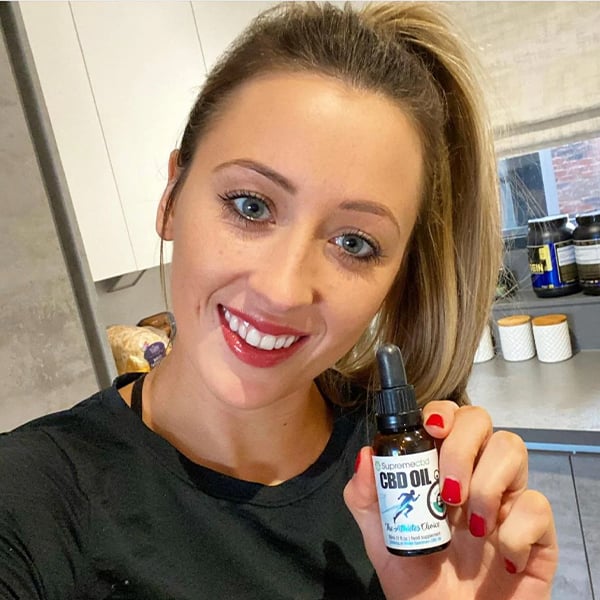 Jade Jones
Jade is simply a superstar in British taekwondo and has been world taekwondo Olympic champion two times over. Jade has been using our CBD products for a number of years.
"I use CBD for my sports recovery - always good to have to hand after a hard training session"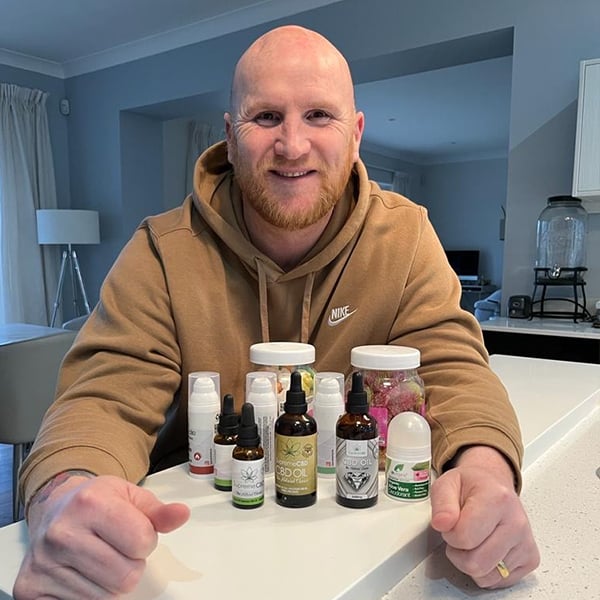 John Hartson
Life after football presented John with different challenges, which he met head-on and won just like all the Ariel duels he won during his playing days. We at Supreme CBD can't express how happy we are to have John as an ambassador.
"Its been really beneficial for me, and what I would say to people who haven't tried it - just give it a go"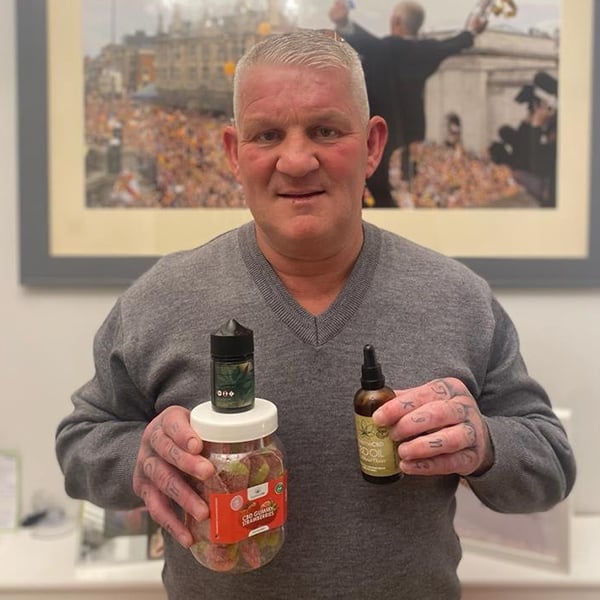 Dean Windass
Dean Windass is a former professional footballer who played as a striker. He played spells at Bradford City and contributed to his hometown team Hull City's promotion to the Premier League in 2008.
"I religiously take CBD oil 2 hours before bed, it helps me to sleep. I also use it to help me with anxiety and panic attacks and it really helps"