Full Description
Description 
If you're a gym enthusiast or athlete, our cooling Supreme CBD Freeze Balm is just what you need after a tough workout. 
Supreme CBD is the natural choice when it comes to CBD products. All our products are third-party lab tested for safety and quality, so you can feel the full effects of CBD. 
Curated to give support to all kinds of athletes, our Supreme CBD Freeze Balm is the perfect answer for muscles and joints, releasing tension after you work out. Supreme CBD Freeze Balm has the right balance between a cooling topical rub and powerful CBD extract. Please note, you will not experience psychoactive effects when using Supreme CBD Freeze Balm.
Our oils are not intended to diagnose, treat or cure any diseases. If you are taking prescribed medication, it is best to consult your doctor before trying out our CBD products. CBD is not recommended for pregnant or breastfeeding women. All our products are manufactured in the UK for Supreme CBD. 
How To Use:
Apply a thin layer to the affected skin no more than 3 or 4 times a day. 
Wash your hands before and after each use, making sure none of the freeze balm contacts the eyes.
Why Choose Supreme CBD?
We're focused on creating high quality, all natural CBD products. We trust in the positive effects of Cannabidiol. Supreme CBD is your go-to retailer for all natural products when it comes to CBD. 
Ingredients: 
Aqua, Menthol, Gaultheria Procumbens,
Caprylic/Capric Triglyceride,
Hamamelis Water, Isopropyl Myristate, Isopropyl Alcohol, Eucalyptus Globus Leaf Oil, Cannabidiol Isolate (CBD) 1000mg,
Cinnamomum Camphora Bark Oil,
Rosmarinus Officinalis Leaf Oil, Polysorbate 20, Carbomer, Sodium Hydroxide,
Phenoxyethanol,
Aloe Barbadensis Extract, Lavandula Angustifolia,
Panax Ginseng Root Extract and
Imidazolidinyl Urea.
What our Ambassadors say..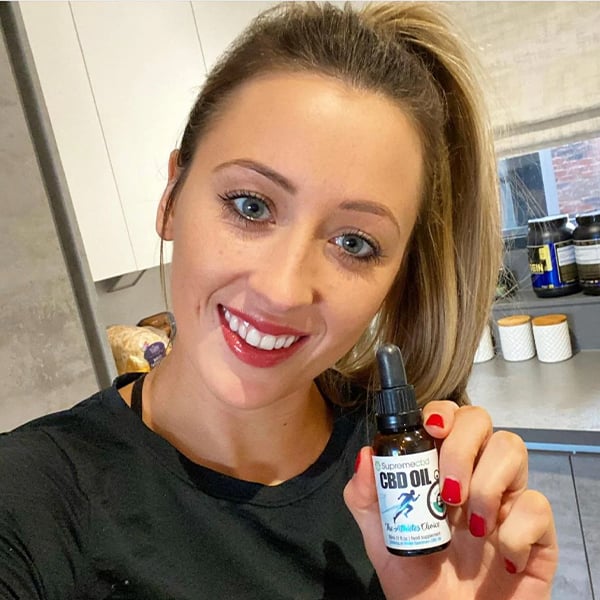 Jade Jones
Jade is simply a superstar in British taekwondo and has been world taekwondo Olympic champion two times over. Jade has been using our CBD products for a number of years.
"I use CBD for my sports recovery - always good to have to hand after a hard training session"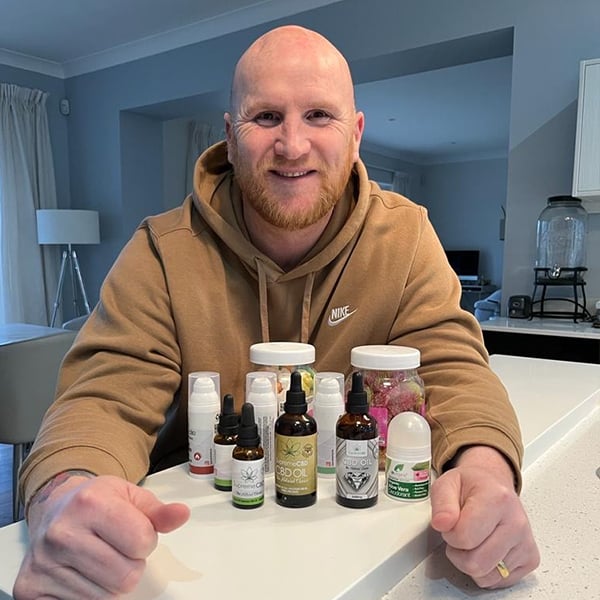 John Hartson
Life after football presented John with different challenges, which he met head-on and won just like all the Ariel duels he won during his playing days. We at Supreme CBD can't express how happy we are to have John as an ambassador.
"Its been really beneficial for me, and what I would say to people who haven't tried it - just give it a go"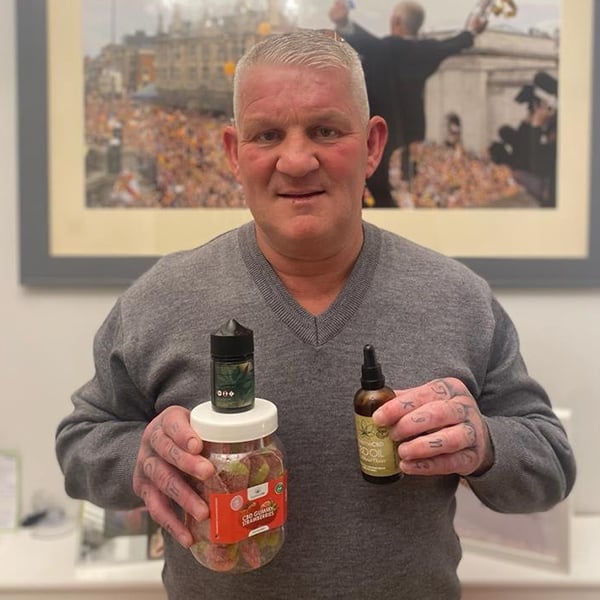 Dean Windass
Dean Windass is a former professional footballer who played as a striker. He played spells at Bradford City and contributed to his hometown team Hull City's promotion to the Premier League in 2008.
"I religiously take CBD oil 2 hours before bed, it helps me to sleep. I also use it to help me with anxiety and panic attacks and it really helps"