Full Description
A great way to deliver CBD deep into your muscles and joints. This naturally fast-absorbing formulation ensures you get targeted delivery where it's needed. Perfect for athletes, or anyone with an active lifestyle for using after workouts or gym sessions, or for those with muscle and joint conditions to provide the positive effects of CBD directly to the source. Recovering from a workout can be hard, but it doesn't have to be. With Supreme CBD's CBD Muscle and Joint Rub Balm 1000mg 50ml, you can experience the fast-acting and long-lasting effects of CBD.
This easy to use formulation contains 1000mg of CBD. Extracted using a specialist CO2 process, the gold standard in extraction, which has been developed to isolate and remove any unwanted compounds, while creating the maximum potency level of phytocannabinoids. Cutting-edge technology is employed to ensure you get a product that includes the highest levels of CBD. Our hemp-based phytocannabinoids offer an organic, non-GMO formulation with no chemical solvents.
Our CBD-infused muscle and joint rub balm provides targeted relief. It has been formulated to stimulate and penetrate deep into the skin and combines the benefits of eucalyptus, rosemary, cinnamon bark and black pepper in a wonderfully hydrating aloe gel.
INGREDIENTS:

Aqua, Polysorbate 80, Glycerin, Carbomer, Phenoxyethanol, Caprylyl Glycol, Sodium Hydroxide, Eucalyptus Globulus Leaf Oil, Rosmarinus Officinalis Leaf Oil, Tetrasodium EDTA, Glucosamine HCL, Cinnamomum Camphora Bark Oil, Piper Nigrum Fruit Oil, Limonene, Linalool, Eugenol, Broad Spectrum Hemp Extract (1000mg per 50ml).
How to use Supreme CBD Muscle and Joint Rub Balm 1000mg 50ml:
Apply a thin layer of the rub to the affected area no more than 3-4 times daily. Rub in gently and thoroughly. After applying, wash your hands thoroughly ensuring no product comes into contact with the eyes. If the product does come into contact with eyes please rinse repeatedly and seek medical advice if irritation occurs.

Once opened please use within 12 months. Store in a cool dry place.


Why use Supreme CBD Muscle and Joint Rub Balm 1000mg 50ml?
Supreme CBD's Muscle and Joint Rub provides the fast-acting and long-lasting effects of CBD.
It's applied topically so it penetrates deep into the skin, muscles and joints to provide targeted results to the affected areas.
Ideal for athletes, those with an active lifestyle, for use after the gym or a workout, or for those with conditions that affect their muscles or joints.
Great for those who want to experience the positive effects of CBD without the negative effects of THC.
Made from natural, organic products, safe for use on all skin types.
Made from the premium hemp strains and third-party lab-tested to ensure the highest quality product.
What our Ambassadors say..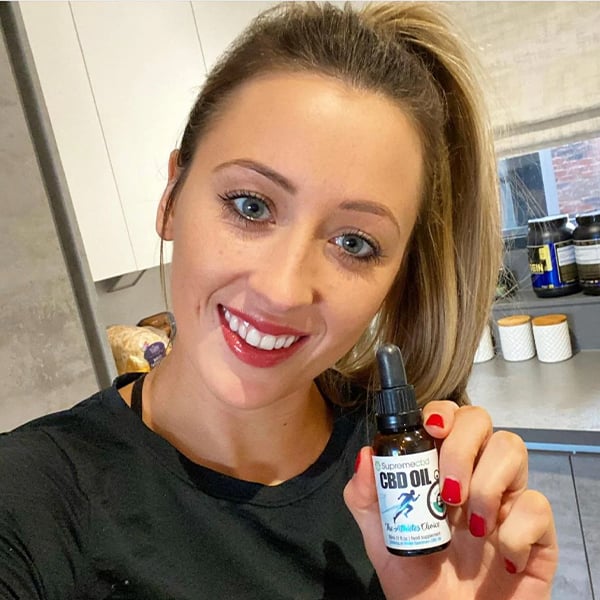 Jade Jones
Jade is simply a superstar in British taekwondo and has been world taekwondo Olympic champion two times over. Jade has been using our CBD products for a number of years.
"I use CBD for my sports recovery - always good to have to hand after a hard training session"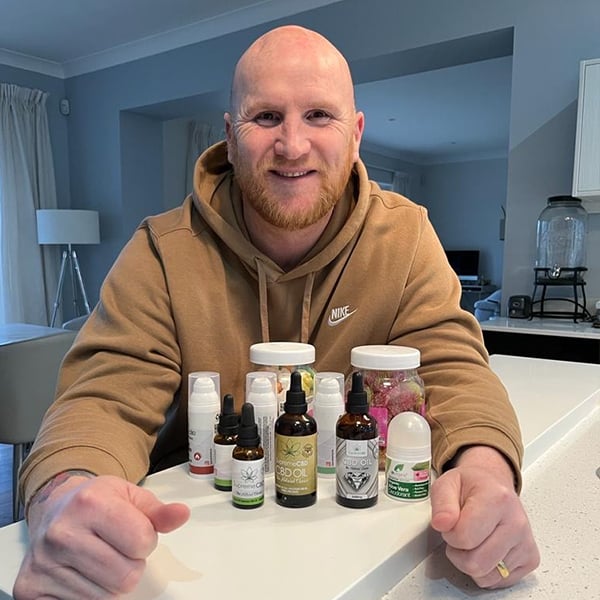 John Hartson
Life after football presented John with different challenges, which he met head-on and won just like all the Ariel duels he won during his playing days. We at Supreme CBD can't express how happy we are to have John as an ambassador.
"Its been really beneficial for me, and what I would say to people who haven't tried it - just give it a go"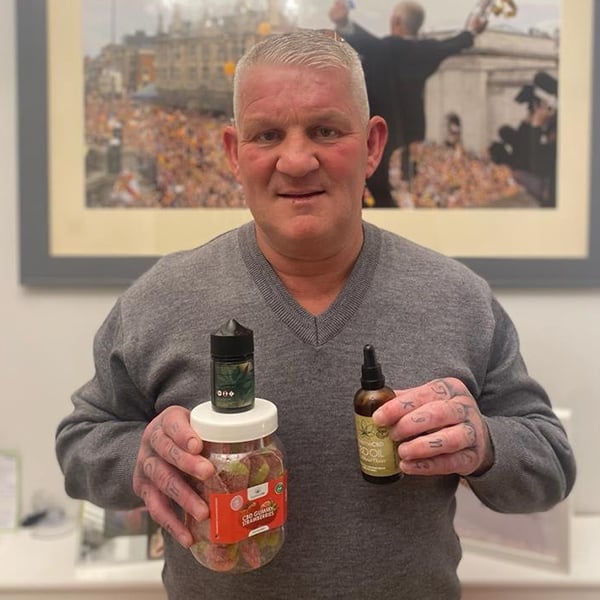 Dean Windass
Dean Windass is a former professional footballer who played as a striker. He played spells at Bradford City and contributed to his hometown team Hull City's promotion to the Premier League in 2008.
"I religiously take CBD oil 2 hours before bed, it helps me to sleep. I also use it to help me with anxiety and panic attacks and it really helps"